ONLINE PAY SAFETY WITH US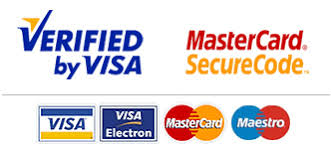 INTERNATIONAL CARD SERVICES: VISA, MASTER & UNION PAY & CREDIT CARDS ARE POSSIBLE
-International Card's services charge will be 4% of Total amount. That services charges not inlcuded in Our Tour Prices.
-Your International Card Transation will be transfer to Our Bank account within 1-3 working days.
Dear customers, please charge plus 4% of your Total Amount. Example: You need to charge plus /4%/ 40$ for If your tour payment 1000$ USDollars.
/Please, contact with us before you would use International Card Services on Our website/.
OTHER ONLINE BOOKING/PAYMENT
INTERNATIONAL MONEY TRANSFER SERVICE:
We accept WesternUnion and MoneyGram for International Money Transfer Service. If you want to send the tour deposit by any of those you can just visit their web sites. You can use their service online as well. Otherwise you can easily find the closest agents to your home or work from their web sites and visit them for sending the deposit of your tour. If you decided to send the deposit by WesternUnion or MoneyGram you need a name of the person who receive the deposit. The name will be:
First name: ...
Last name: ...
After the Western Union or Money Gram has been sent, please send us the control number with the sender's full name. We will confirm your trip as soon as we receive your payment.
BANK TRANSFER TO OUR BANK ACCOUNT:
Beneficiary's name: Tamiriin khuleg Co.,Ltd Beneficiary's Account number: 1705107263
BENEFICIARY'S BANK: GOLOMT BANK OF MONGOLIA, Sukhbaatar Square,Ulaanbaatar 210620A,P.O Box -22, Mongolia
Facsimile: (+976-11) 311958, 312307
SWIFT CODE: GLMTMNUB
Correspondent bank of Beneficiary's bank: CITIBANK A.S CITIBANK N.A, NEW YORK, NY US
SWIFT CODE:CITIUS33
ABA (Routing number): 021001088
Beneficiary bank account number with the Correspondent bank: USD 36885517