EXPLORE MONGOLIA IN 28 DAYS
This trip is one of the most attractive trips we offer for our customers. During this trip, you will experience the Mongolian Gobi desert,Beauty of Central Mongolia and the Lake Khuvsgul at Northern part of country as well as visiting Mongolian families for experiencing their lifestyle. You will visit, very interesting attractions such as Yoliin Am, Khongoriin Els sand dunes, Byanzag (Flamming Cliffs) Kharkhorin, Terkhiin Tsagaan Nuur, Lake Khuvsgul and Amarbayasgalant Monastery. We will stay with the nomads most of the nights.
Route: Ulaan Baatar, Baga Gazriin Chuluu,Tsagaan Suvarga,Yoliin Am,Khongoriin Els sand dunes,Bayanzag, Ongi Monastery,Khorgo volcano and Terkhiin Tsagaan Nuur,Lake Khuvsgul lake,Reindeer/Tsaatan Nomads,Altai Mountains trekking/hiking, visit to Eagle hunters,Western Mongolia,Ulaan Baatar city.
Duration: 28 Days, 27 Nights
Transportation: Adventure off road 4*4 wd
Accommodation: Family local ger camp (... nights), Tourist ger camp (.. night) ,camping possible
Number of people: /2-6 people & Group more than 6 people/
Meals include:

Breakfast 26

Lunch 25

Dinner 25
The tour price includes the following services:
Accommodation during the trip
Driver + 4WD vehicle + Petrol
English speaking tour guide/cook assistant
All meals as displayed in the itinerary
Bottled water supply for 1.5 l pp for every day
Entrance fees for National Parks and Museums
Camel/Horseback riding with local guides mentioned on the itinerary.

Special border permission from Local authority for Altai Tavan Bogd National park

Packing horse/camel for Altai Mountains trekking & to the Reindeers in Taiga

Visa support official letter from Company with stamp after would book this tour with us
The tour price does not include the following services:
International/Domestic Airfare
Personal items
Optional activity costs
Alcoholic drinks
Travel insurance
Hand gifts for Nomads
Accomodations/Hotel in Ulaanbaatar city
Gratuity for Service team /Driver & Tour guide/
NOTE: /+Cook assistant/ possible to have, if would more than 6 person in tour except TOUR GUIDE./
"The world is a book, and those who do not travel read only one page."
Saint Augustine
DETAILED TOUR ITINERARY :
DAY1.LEAVING ULAANBAATAR FOR BAGA GAZRIIN CHULUU
We will start with a full day trip out to the Baga Gazriin Chuluu Ruins. A picturesque Mountain Baga Gazriin Chuluu is one of the most attractive areas of the Gobi desert. With at an elevation of 1.768m, it is located in the granite belt. The ruins of a small monastery are on the south east part of the mountain. The area has got many species of wild animals and birds, such as ibex, argali, vultures, hawks and eagles. At the ruins, there are some mineral water springs and trees a top the many beautiful rocky hills. On the way we will stop for a lunch at Zorgol Khairkhan Mountain, and then we will continue to drive to the first campsite of our trip. Once we get there, we will have free time to wander around the mountains and do some hiking. We will camp overnight in this area. (Lunch and Dinner)
DAY2.DRIVE TO TSAGAAN SUVARGA
After having breakfast at the campsite we will drive to Tsagaan Suvarga /White Stupa/. In the afternoon, we will reach the Tsagaan Suvarga and explore to see white stupa and go for hiking around. Tsagaan Suvarga, an amazing series of cliffs, white and pink limestone rock formations taking the appearance of stalagmites up to 30 meters high. It is an excellent site for taking photography of the beautiful panoramic views. Stay overnight in family ger. (Breakfast, Lunch and Dinner)
DAY3. DRIVE TO YOLIIN AM /YOL VALLEY/
After having breakfast at the family, we will start driving to Yoliin Am, which is a deep narrow gorge in the Gurvan Saikhan Mountains of the Gobi Gurvan Saikhan National Park, covering 70 sq.kms. There is a small natural museum at the entrance of the National park which exhibits a collection of dinosaur eggs, bones, stuffed birds and snow leopard. This place is also very rich by the rare plants.
After we seeing the museum at the entrance we will drive about 10kms to get to the car parking where we leave our car there and walk a head to the ice gorge and stream for a several kms. In the winter time, the stream freezes several kms into the gorge. It remains frozen for most of the year, except late summer. We will see the ice gorge until end of the July. The ice remains usually disappear around early August.
On the way we get to the Yoliin Am we will stop for a lunch in a huge flat steppe. Once we wandering around the gorge, we will get back to our car and drive to the campsite we will stay there for tonight. (Breakfast, Lunch and Dinner)
DAY4.DRIVE TO KHONGORIIN ELS SAND DUNES/CAMEL RIDING
After having breakfast, we will drive to the sand dunes called Khongoriin Els. The Khongoriin Els sand dunes lie north of the Baruunsaikhan Mountain in the northern part of the Sevrei and Zuulun Mountains. The Khongoriin Els is one of the largest and most spectacular sand dunes in Mongolia and they are up to 200m high, 12km wide and about 100km long. The largest dunes are at the northwest corner of the range. You can climb to the top of the sand dunes and then slide back down on the plastic bags. The views of the desert from the top are wonderful. Climbing to the top of the dunes during the sunset gives you an amazing panoramic view of the surrounding desert, to the north lies the Khongoriin River.
Today we possibly arrange some camelback riding around the sand dunes before the dinner time. After having dinner at the family, we would climb and hike to the top of the biggest sand dunes. We will stay overnight in a family local ger camp . (Breakfast, Lunch and Dinner)
DAY5.DRIVING TO ONGIIN MONASTERY PASSING VIA - BAYANZAG /FLAMING CLIFFS/
After having breakfast, we will drive to the Ongiin monastery via Bayanzag/Flaming cliffs. Around the afternoon, we will arrive to the Bayanzag which is an important fossil finds have been made. It was given name by American paleontologist Roy Chapman who visited there in the 1920s. The area is the most famous place for finding the first discovery of dinosaur fossils. There is a picturesque saxaul forest the place is named after and colorful rocks which is brilliantly colorful. Will staying overnight at Local ger hostel. (Breakfast, Lunch and Dinner)
DAY6.ORKHON WATERFALL
This morning after breakfast, we will drive to the Orkhon waterfall. In the afternoon, we will arrive to the waterfall called Ulaan Tsutgalan /Orkhon Waterfall/, enjoy spectacular view of the waterfall and surrounding area, where we will have chance to take some beautiful photo shots of Orkhon Waterfall. The Orkhon river drops into 20 kms volcanic crack thus forming the 24 meter high waterfall of Ulaan Tsutgalan, highlight of the area. We are having dinner and stay overnight at local ger camp. (Breakfast, Lunch and Dinner)
DAY7. DRIVE TO TSENKHER HOT SPRING
We drive to Tsenkher hot spring, a sulphur spring that emerges from the ground at a sizzing 89C. Facilities include outdoor and indoor baths, showers and accommodations. (Breakfast, Lunch and Dinner)
DAY8. DRIVE TO WHITE LAKE AND KHORGO VOLCANO
After having breakfast at the family we stayed, we will drive to Terkhiin Tsagaan Nuur (White lake) and Khorgo volcano. The Terkhiin Tsagaan Nuur is also known as White Lake in the Khangai Mountain range in central Mongolia with relatively pure fresh water. The lake is 16 km wide, about 4-10m deep with its deepest point at 28m and over 20kms in a length. It is flooded 61sq.km and the lake has pike and other fishes. Rare birds are found here as well. This volcanic lake was created thousands of years ago by lava flows from the nearby Khorgo Mountain volcano. Khorgo Mountain is an extinct volcano, which lies east of the White lake. This area has been protected since 1965, fully in 1997. Once we arrive to the White Lake, we will visiting nomadic family there and walk around the lake. We can go for fishing and swimming before the dinner. We are going to staying in a Mongolian family ger. (Breakfast, Lunch and Dinner)
DAY9. CLIMBING TO THE KHORGO VOLCANO
Today after breakfast, we possibly arrange an optional horseback riding trek to the Khorgo volcano. Once we get there we will climb to a volcanic crater, the Khorgo at 2100m. From the summit there opens a splendid views over the landscape and the lake. We will ride back to the same family and stay overnight there. (Breakfast, Lunch and Dinner)
DAY10.SHINE-IDER VILLAGE - /MURUN CITY/
We will do a full day of driving to the Shine ider village of Khuvsgul province. Further north our route lies through the wooded slopes of Khangai Mountain range and we will see beautiful landscapes of Mongolia. Having lunch in a open nature and sleeping overnight in a Mongolian family ger.(Breakfast, Lunch and Dinner)
DAY11. REACHING THE LAKE KHUVSGUL
Another day of driving will finally bring us to the Lake Khuvsgul, the right place to enjoy the well deserved rest after several days of driving. The Lake Khuvsgul located in the northwest of Mongolia near the border to Russia. It is about 1100m above the sea level, 136 km long and 262 m deep. It is the second most freshwater lake in Asia. The town of Khatgal is at the southern end of the Lake. The lake is surrounded by several mountain ranges. The surface of the lake freezes over completely in winter and the ice festival organized annually in early February which becoming quite attractive event in winter tourism in Mongolia. Taiga, Tsaatan families, reindeer herders are the main attractions for tourists. Once we get to the lake we have free time to wander around the lake and hiking around before the dinner will be served. We will stay overnight in a Mongolian ger. (Breakfast, Lunch and Dinner)
DAY12. DRIVING TO THE HORSE GUIDE'S FAMILY /350 KM/
After breakfast, we will drive to our horse local guide's family nearby Tsagaan Nuur village. We will likely see local herders gers, yaks, goats, cows, sheep and horses living in the mountains and hills on the way. We will cross several rivers and streams and reach the Darkhad valley in the evening. The valley is named after the Darkhad tribe that has lived in the valley for centuries. The Darkhad people are very closely related to Khalkh Mongols, the main tribe of Mongolia, but they do speak their own dialect and have their own customs. We will eat lunch on the road. (Breakfast, Lunch and Dinner)
DAY13: HORSEBACK STARTING TO THE TSAATAN (REINDEER PEOPLE)
After breakfast, we will get ready for our horse trek through the Taiga region. A local family will have prepared horses for us. We will travel exclusively on horseback, as the reindeer herders camp cannot be reached by car, and will use pack horses to carry our luggage. The trek will take us through the thick forests and mountains of the Taiga, which is a distinct ecological zone separate from the typical steppe. Upon our arrival we will rest in a reindeer herder family's teepee. We will have dinner and spend time with the family that night. (Breakfast, Lunch and Dinner)
DAY14: REINDEER HERDER NOMADS/TSAATAN PEOPLE
We will begin learning about the lifestyle of the reindeer people right at sunrise. After breakfast we will see how they milk reindeer. These reindeer people have lived in this region, fishing, hunting, gathering fruit and herding reindeer for many years. They practice shamanism and worship the mountain savdag (spirit). We will observe their lifestyle and take in the beauty of the Taiga Mountains and the lake nestled in the midst of the mountains. We will also learn about the handmade goods that allow the reindeer people to maintain their culture and lifestyle and to prepare their children receive an education in this unique environment.(Breakfast, Lunch and Dinner)
DAY15: RIDING BACK TO THE LOCAL HORSE GUIDE'S FAMILY
After breakfast we will ride our horses back to the our local horse guide's family where we left our van and driver. We will stay at another night and learn more about the Darkhad people. (Breakfast, Lunch and Dinner)
DAY16: DRIVING TO THE MURUN CITY
After breakfast, we will have a long drive back to Murun. We will stay in a Local town ger hostel that night. (Breakfast, Lunch and Dinner)
DAY17: DRIVE TO TSETSERLEG SOUM/CAMPING NEARBY
We will enjoy the beautiful scenery of the surrounding area while resting and staying overnight. (Breakfast, Lunch and Dinner)
DAY18.KHYARGAS LAKE
The next stop on our trek is Khyargas Lake in Uvs province. It is one of the largest and most beautiful lakes in Mongolia. It covers 1.406 square kilometers and is 75 kilometers long, 31 kilometers wide and 80 meters deep. The water is brackish and has rare fish such as the Mongolian Grayling. We will rest to enjoy the scenery and stay overnight nearby the lake by camping.(Breakfast, Lunch and Dinner)
DAY19: DRIVING TO THE BAYAN-ULGII PROVINCE
After breakfast, we will continue heading west to Bayan-Ulgii province. The drive will be long, but with enjoyable scenery on the way. We will pass through the province center and drive further west to Altai Tavan Bogd National Park. (Breakfast, Lunch and Dinner)
DAY20.DRIVING TO THE WHITE RIVER, ALTAI MOUNTAINS
After setting up, we will drive to nearby Altai Mountains.(Breakfast, Lunch and Dinner)
DAY21- DAY23: ALTAI TAVAN BOGD TREKKING/HIKING
After breakfast, we will start to trekking to the Malchin peak, Altai mountains.
Stunning Altai Tavan Bogd National Park follows Western Mongolia's border with China and Russia, and is the greatest attraction in Western Mongolia. The Park really does have it all: beautiful valleys, alpine lakes, rivers, glaciers, and the highest peaks in Mongolia. This natural richness gives rise to a host of activities; most visitors will do some hiking or horse riding, but there are fantastic opportunities for the better equipped or ogranised to try fishing, climbing, rafting, or back country skiing. To top it all off, travelers can experience the amazing Kazakh culture and see archeological sights such as petroglyphs and burial mounds. With all these attractions, you would think the place would be crawling with tourists. Fortunately, Altai Tavan Bogd Park is still blessedly peaceful and unvisited; even in peak tourist season, traveling the most popular areas, you'll only see other tourists every few days or so. Get there before it all changes!
TAVAN BOGD MOUNTAINS
Tavan Bogd, or 'Five Saints', is so named for the five large peaks which lie right on the Western Mongolian border. The tallest of these, Khuiten Uul, is the highest mountain in Mongolia, at 4,369m (about 14,300 feet). It forms the Altai Mountains tri-border between Russia, China and Mongolia. From between these permanently snow-covered peaks tumble two spectacular glaciers. The valleys heading up toward the peaks are completely empty of people and absolutely stunning. Whether you do a day hike up or make a five day hike or horse trek up from the lakes below, you'll find Visiting these peaks to be a highlight of Western Mongolia.
To visit the Altai Tavan Bogd National park peaks by vehicle, there is one access road which heads into the park east from Ulaanhus via Zagastruur. It's a rough but very pretty drive up through the barren, rugged hills and nomad ger camps to reach the park. Also, the road from Ulaanhus contains some of the best petroglyphs (deer stones) in Mongolia, so keep a lookout as you're driving past. If you dont' have a (good!) guide, you may risk driving straight past them.(Breakfast, Lunch and Dinner) Accmodations:Tents
DAY24. DRIVING TO THE EAGLE HUNTER'S FAMILY
Visit local Eagle Hunter's Family. Get to know the Eagle, learn how the Eagle Hunter trains the Eagle. We will spend some more time with the hunter and learn about the tradition of hunting with eagles. At some point between mid- and late-September the fin feathers grow and the eagles become strong enough to hunt and carry larger prey. Having a photo with holding an eagle on your hand is fantastic memory. Camping nearby tonight.(Breakfast, Lunch and Dinner)
DAY 25: DRIVE BACK TO THE ULGII TOWN
We will drive to and stay in the town of Ulgii that night.(Breakfast, Lunch and Dinner)
DAY 26. ULGII – ULAANBAATAR /FLY BACK TO ULAANBAATAR/ -9:00 AM
After breakfast, we will transfer to the Airport at Ulgii town. Domestic flight will fly back to Ulaanbaatar. (Breakfast, Lunch and Dinner)
DAY27-DAY28. YOUR CAR/ DRIVER AND TOUR GUIDE WILL DRIVE BACK TO ULAANBAATAR CITY
NOTE: Your car/driver and tour guide will be drive back to Ulaanbaatar start from morning of DAY27 and reach to Ulaanbaatar in the evening of DAY28.
Gallery
Adventure photos of Our Customers...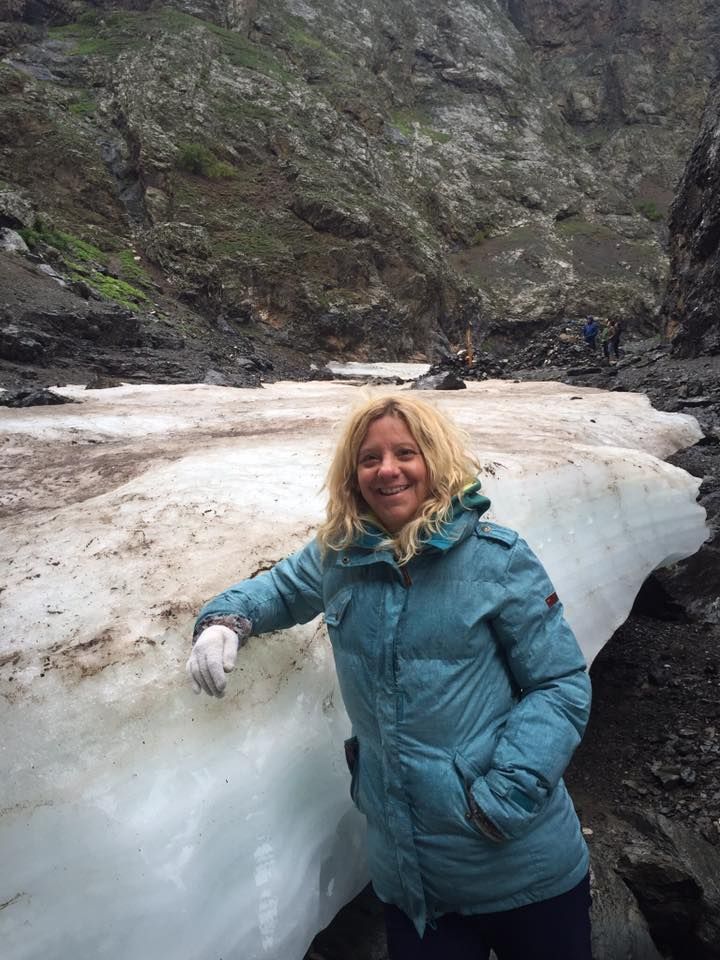 GREAT tour with Altai Nomadic Expedition!!I did a 5 night/6 day tour with Tamirra, my guide, and Gamba, my driver, and I loved it! Tamirra and Gamba were great company, and I really enjoyed spending time with them and learning about Mongolia from Mongolians. Delicious meals were prepared and had a nice, comfortable car while driving to the White Stupa, Yol Valley, Khongor sand dunes, Flaming Cliffs, and Baga Gazriin Chuluu. I really enjoyed meeting Mongolian families, staying in gers, seeing camels and livestock in their natural environment, and doing some great hikes and seeing beautiful scenery. I LOVED riding a camel in the Gobi Desert and a horse in the Yol Valley.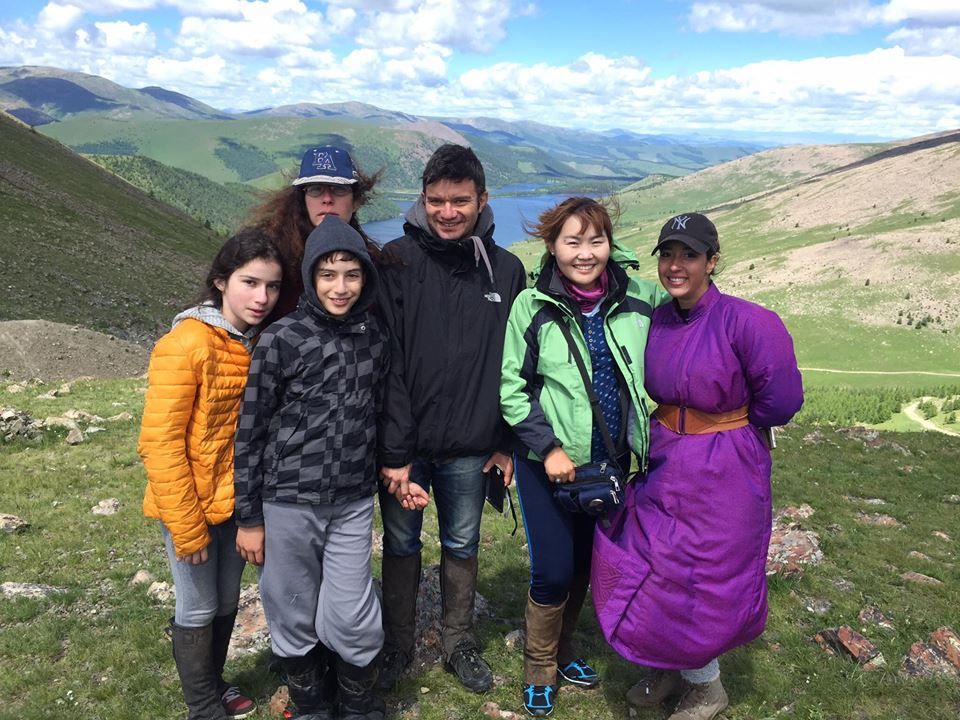 Our family had a week long trip in July 2016 in Central Mongolia with Tamiraa as our guide and Nyamaa as our driver. Tamiraa is very professional, friendly and helpful person. She provided us with unique experience of beautiful Mongolia and nomadic life. The driver Nyamaa is highly professional too and is very responsible person. Safety and comport of passengers is his top priority.Our children enjoyed the trip very much too. I highly recommend to travel with this Altai Nomadic and especially with Tamiraa and Nyamaa. We will surely come again to Mongolia and choose Tamiraa again as our guide.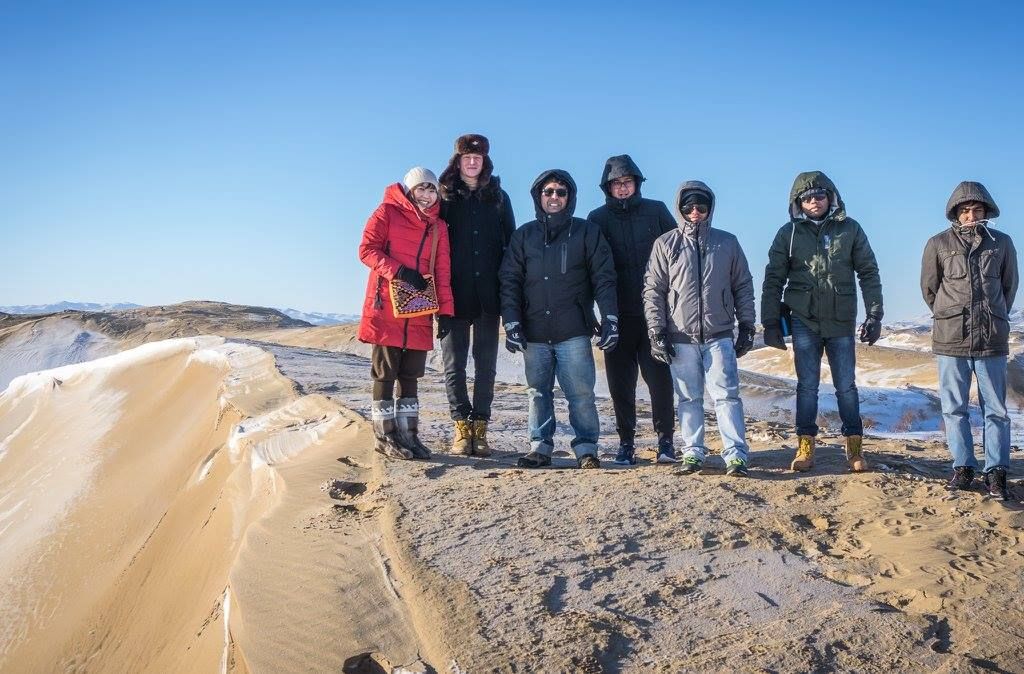 Our trip was so perfectly organised and planned by Altai Nomadic. We had no idea what a wonderful trip this would turn out to be. Right from pickup at the airport to drop, we were always helped with a smile which made us feel we were spending time with family in a new and unknown place.Since we were travelling in winter and with the temperatures not familiar to us (being from Calcutta, India where temperatures are never sub zero), Tamiraa made sure we were comfortable at all times. She never rushed us in the trip even when we were taking up too much time at a particular spot. She was also very patient with us being very noisy people.
Get In Touch With Us!
Please, fill the form in order to list your tour on our travel companion list!
Have Questions About This Trip?
Хаяг байршил
Bild 53/44, Khoroolol-1, Section-3, Sukhbaatar district, Ulaanbaatar, Mongolia